Full utilization from Organized Industrial District No. 1 has been achieved as a result of the rapid progress and investments in the industrial activities in Denizli. In the Industrial District, with lot sizes from 5.000 m2 to 70.000 m2, there are 130 companies which were active in 2002. The research – project studies of 28 enterprises are going on. In 1996, first a purification plant laboratory was established, which analyzed the pollution impact of the facilities located in the industrial district; then the construction of a purification plant started in early 1997, which was completed and started to operated in late 1997.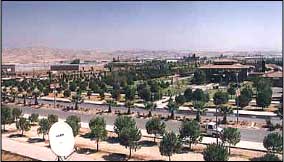 The construction of Özdemir Sabanci Organized Industrial District, the first private organized industrial district of Turkey, started in 1996, and the infrastructure investments were completed in late 1997. In this district, there are 100 lots with sizes of 25.000 m2.
Denizli Free Trade Zone is located on an area of 540.000 m2 near Cardak Airport and Özdemir Sabanci Organized Industrial District. As of the end of 2002, 23 firms applied to run in the Denizli Free Trade Zone, 15 of whom having license and the rest 8 of waits for the permission, while going on establishing their companies.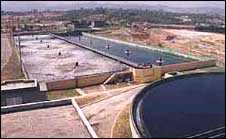 Acipayam-Yumrutas Industrial District is located on an area of 4.000.000 m2. The current situation map and master plan of the district is prepared. On the other hand, the determination works for the establishment of Tavas Industrial District.
In the international field, Denizli is reckoned to be the capital city of the towel, bathrobe and all of the home textile. However, because of the lack of a specialization customs in Denizli, the textile exporters have to burden additional freight, time andred tape costs. This case affected the industry export of Denizli negatively. Therefore, we have applied to the Government with the demand of charging the Denizli Customs Directorate with the authority of appling Textile Specialization Transactions. As a result of our struggles, by the announcement of the authority in the Official Journal number 24923 and date on 1 November 2002, Denizli Customs has been vested with the authority of specialization customs.